21 Nov 2022
The rise of contextual targeting in a cookieless world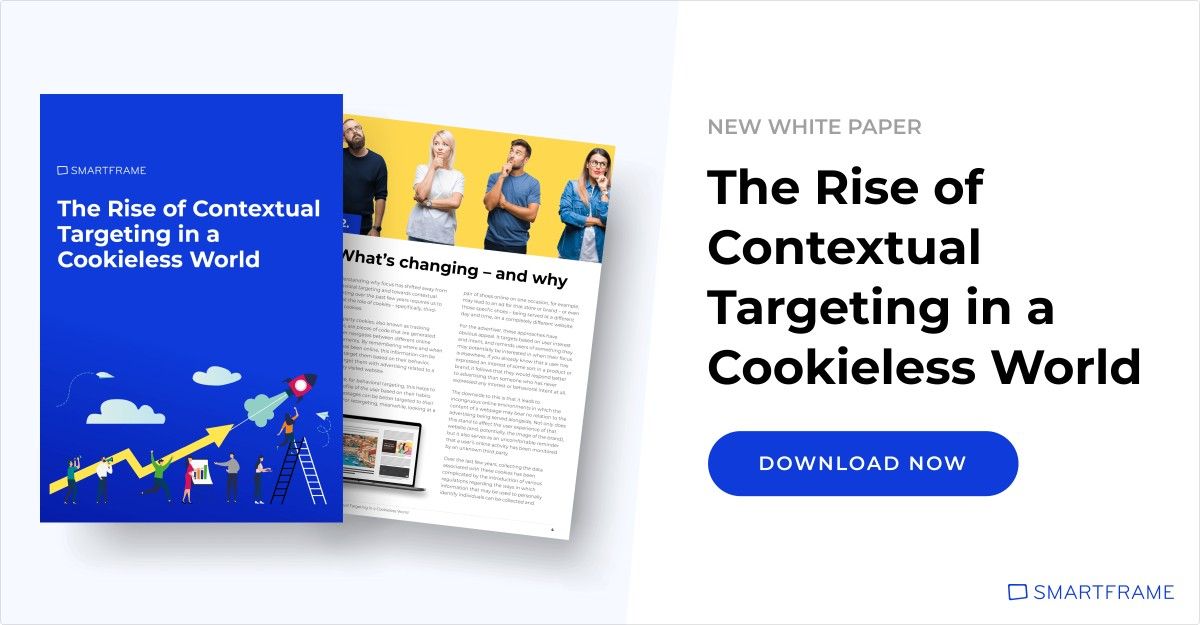 At some point in the future, cookies will no longer be in use so now is the best time to look for a suitable alternative.
Contextual targeting seems to be making noise in the industry, but what does it involve?
In this whitepaper by SmartFrame, learn why the landscape is changing, what contextual targeting is, what the alternatives are, and what the attention economy is.