23 Sep 2022
The Publishing Show team attends The Future of Media Technology Conference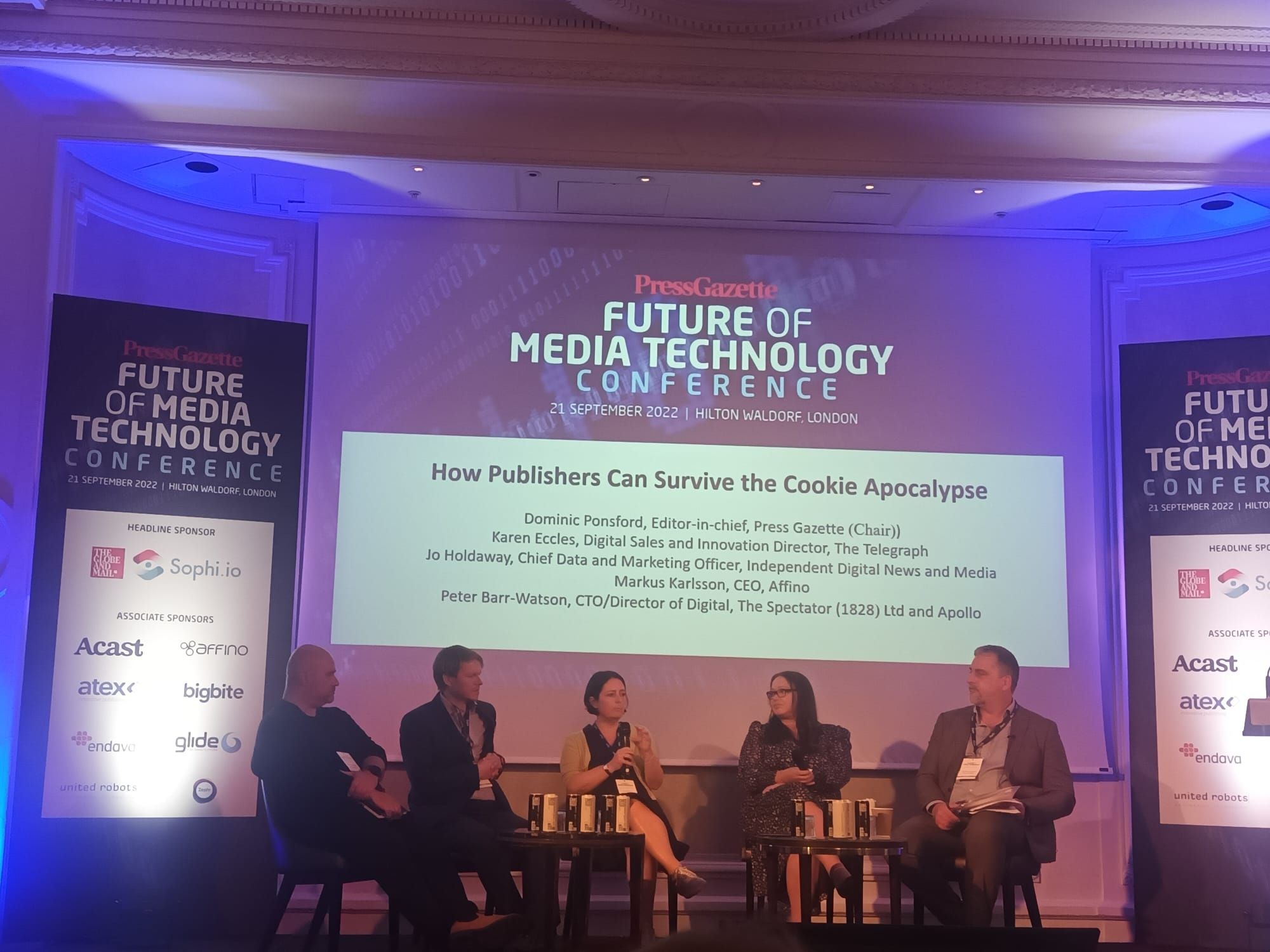 On Wednesday 21 September, The Publishing Show team attended Press Gazette's newest event - The Future of Media Technology conference. The event took place at the beautiful Waldorf Hotel based in Covent Garden and started with a networking session over breakfast in the Palm Court room.
Presented by Press Gazette's Editor-in-Chief, Dominic Ponsford, the day kicked off with a talk by Rachel Corp, CEO of ITN, who shared the key challenges facing the media industry in present times. She made a poignant note to celebrate the work of the media industry for the coverage of Queen Elizabeth II's funeral.
The day included panel sessions with c-suite executives from leading media organisations including the BBC, DC Thompson, News UK, CNN, and The Telegraph.
Key themes and ideas discussed included:
Paywalls and advertising
Micropayments
AI and it's place in the newsroom
Implementing CMS technology
Cookies
Data journalism
The growth of podcasts
Standout sessions included a market overview presented by Nic Newman, Lead Author of the Digital News Report. He highlighted the age differences of news consumption, including the channels accessed and the growth of news avoidance. These facts provided real insights into consumer's relationships with news outlets.
Another highlight was a very entertaining talk by Ellis Watson, former CEO of DC Thomson. He shared anecdotes from his experience in the industry and his recommendations to news outlets to retain talent and boost morale.
Access to the conference also included entrance to The Future of Media awards. There were some very worthy winners and the awards celebrated the success of media outlets. Categories included digital launch of the year, newsletter of the year, digital storytelling and podcast of the year. Congratulations to all the nominees and winners for their amazing work!
The awards was a great way to round of a successful day of panels, presentations and networking whilst celebrating the innovative and exciting industry we work in.