05 Aug 2022
The Publishing Show launches call for papers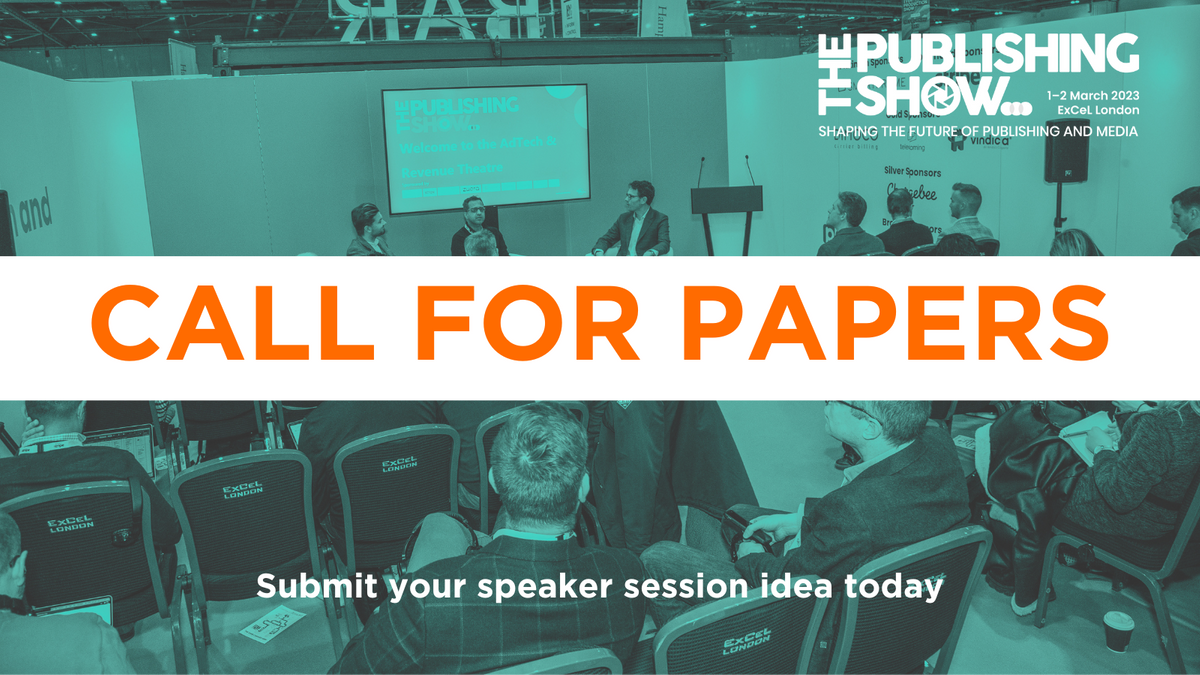 We invite you to apply to speak at The Publishing Show 2023!
We are looking for speakers to inspire and educate our publishing and media audience including business owners and directors, publishers, editors, business development, subscription, production, design and digital teams.
Speaking at The Publishing Show provides you with the opportunity to raise your profile in the media and publishing industry, position yourself as a thought leader and build meaningful connections at the event.
Our 2022 event saw 1,200 attendees attend 60 sessions and we are aiming to achieve significant growth for next year's event which we invite you to be part of.
The Publishing Show 2023 will host five content theatres to provide tailored learning opportunities for attendees. The theatres are adtech and commercial, audience, storytelling and design, subscriptions and paytech and future of media summit.
We are looking for speakers to discuss topics including (but not limited to) the following themes:
Ad technology
Audience and community development
Commercial and ecommerce
Data and analytics
Editorial and content
Strategy and transformation
Subscriptions and circulation
Talent and skills
Technology and innovation
Sessions can be held in the form of presentations, panel sessions, fireside chats, workshops, or demonstrations; they can also vary in length and include the opportunity for Q&As. We actively encourage you to use this opportunity to share new and innovative ideas with the audience rather than a sales pitch.
Submission deadline: 16 September 2022