10 Oct 2022
Grow, pivot, engage - Lessons from the Publisher Podcast Summit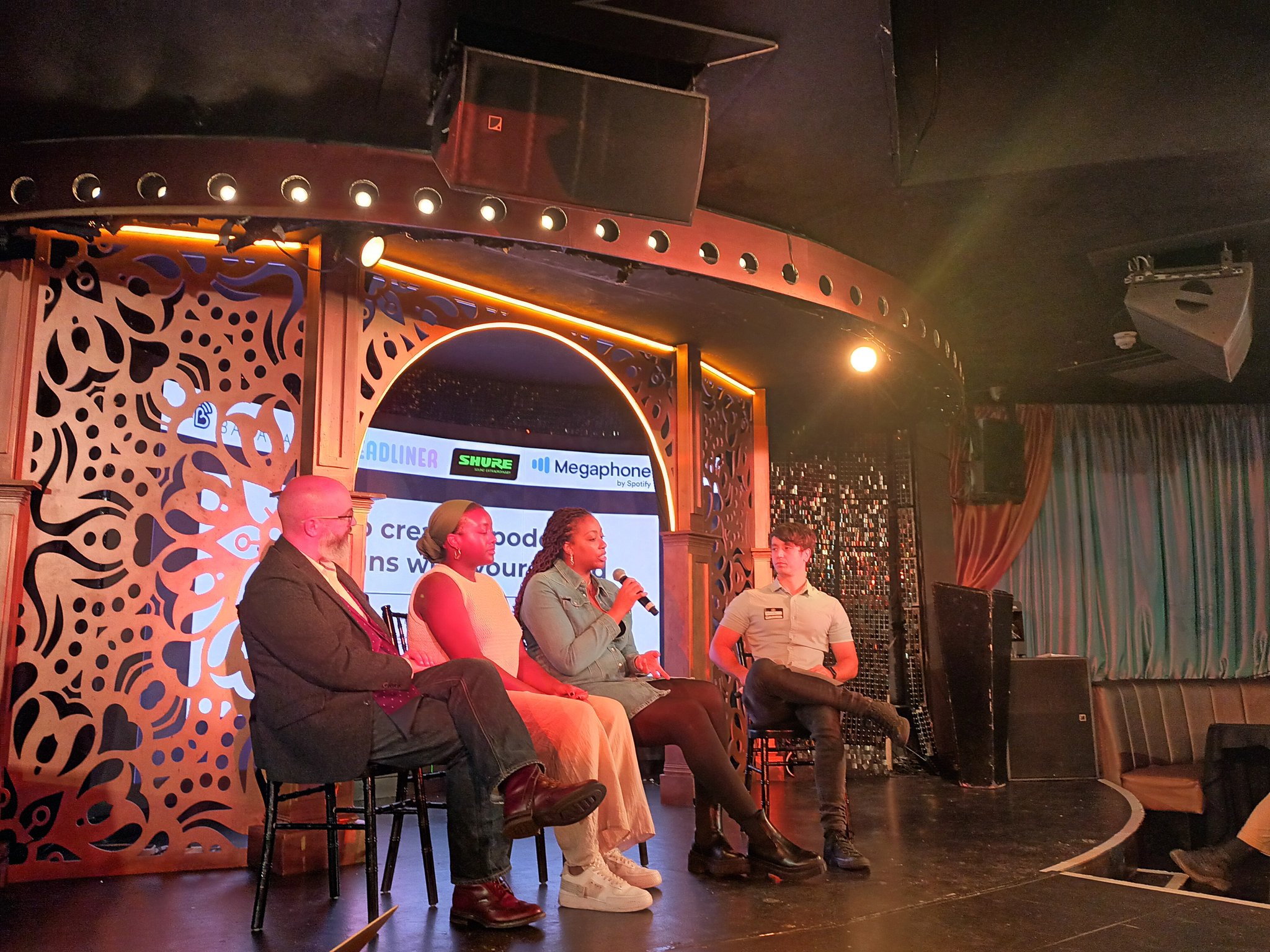 On Wednesday 5 October, Simon and Zoe from The Publishing Team attended The Publisher Podcast Summit hosted by Media Voices.
Media Voices provides a weekly look at all the news and views from across the media world, featuring leading figures from media and publishing businesses and hosts the popular Publisher Podcasts awards. Branching out to host a conference, The Publisher Podcast Summit brought together professionals working on podcasts within publishing organisations. The summit discussed the challenges, trends and opportunities within the industry.
The day was kicked off by an entertaining keynote from David Marsland, Head of Audio at the Evening Standard. David shared how the audio market has continued to grow and experienced 500% growth in Q2 of 2022. He also shared how more members of Gen Z are listening to podcasts providing the opportunity for brands to meet new audiences.
Laura Kelly, Culture Editor at The Big Issue, then inspired us all with the success of Betterpod - a podcast created by a group of young journalists from backgrounds traditionally underrepresented in the media to discuss topics that can help make the world a better place. The presentation was a reminder of how podcasts provide the opportunity to share the voices of people who may otherwise go unheard.
Up next was a panel discussion focusing on how to create a podcasts that aligns with your brand. Key takeaways included how getting team members involved in podcasting is a great way to boost morale, there are multiple formats for podcasts (you don't just have to do a Q&A!) and think about how your podcast slots into your audience's day - when and where do you want them to be listening?
In a fireside chat, Katie Vanneck-Smith shared how Tortoise pivoted to become an audio-first publisher. Katie shared the changes she would like to see develop within the audio industry, such as how we need to make it easier for people to listen to podcasts and not send them to another app or site.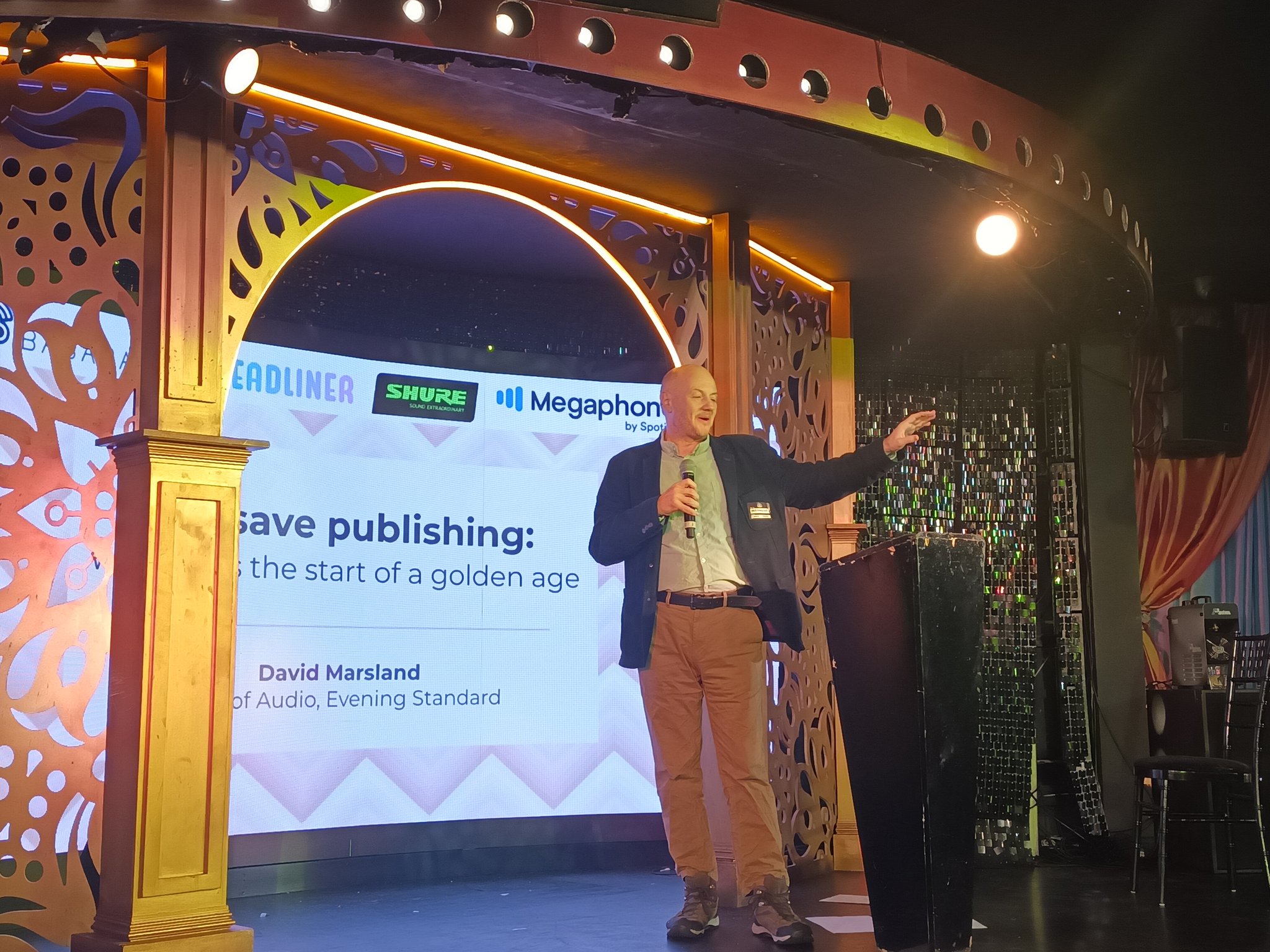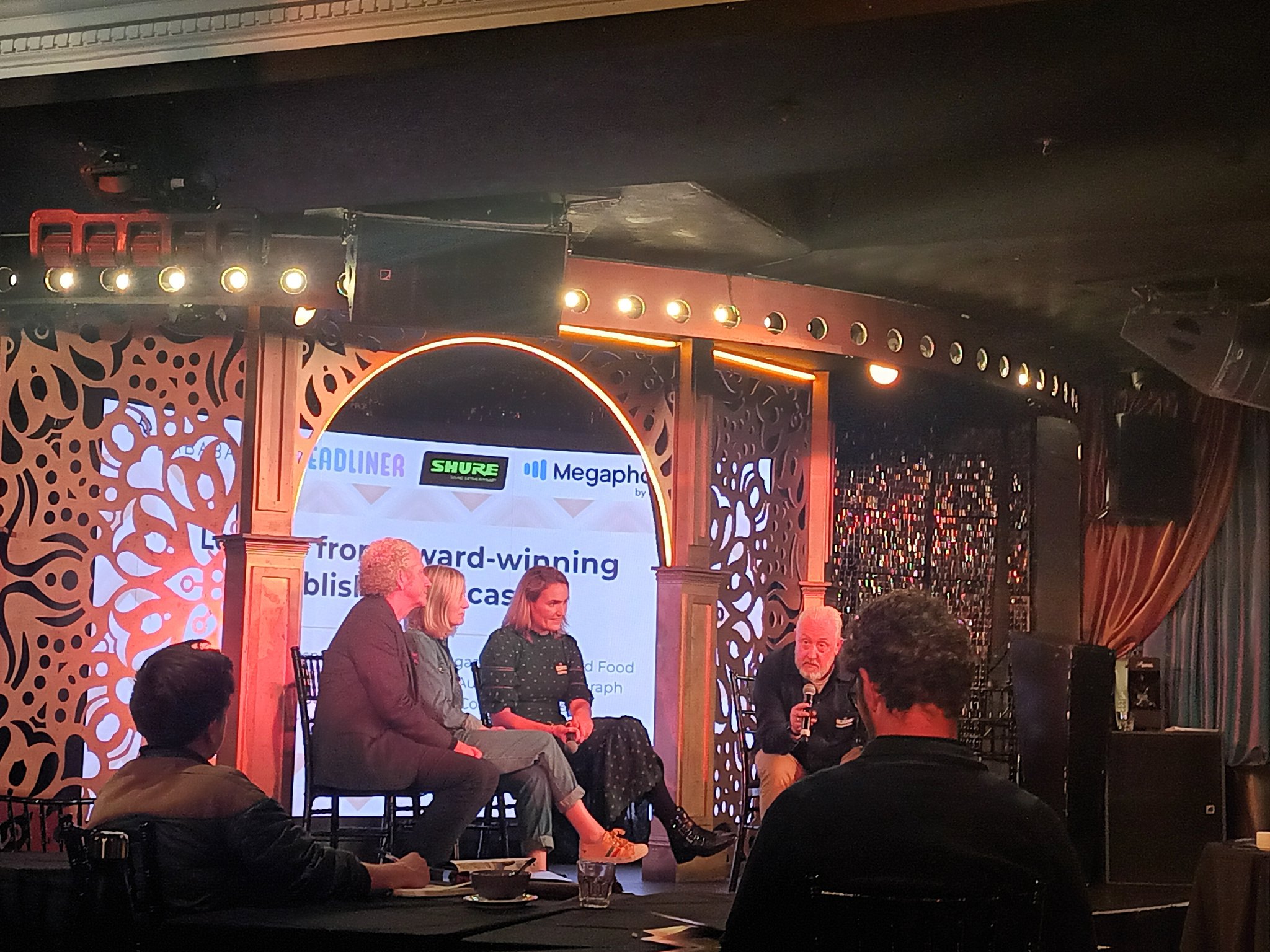 The last panel of the morning discussed how publishers can use podcasts to drive subscriptions. A key tip was to make sure to use trackable links so you can see the people who have transitioned from listening to the podcast to your website. The panel all agreed that the purpose of their podcast extended beyond the number of subscriptions, the main measure of success being positive feedback from their audience.
Esther Newman, Editor of Women's Running, joined the summit virtually to share how she changed the format of her podcast when listeners didn't align with their traditional audience for their magazine. Despite having relevant celebrities, such as Paula Radcliffe, join their podcast, Esther noticed that podcasts which were discussion-based between her and her co-host were much more popular and they changed to format of the podcast to focus on building on these relationships further.
After a cosy networking lunch, roundtables allowed attendees the opportunity to discuss challenges and ideas with a small group of people sharing similar interests and provided a great way to share strategies.
Ben Youatt, Head of Podcasts for Immediate Media, then shared how he manages multiple podcasts as a publisher with the support of a dedicated team. The penultimate panel of the day focused on creating long-form and narrative podcasts with the panel sharing their successes in investigative journalism and raising awareness of important causes.
The final session of the day was a reflection of Media Voice's podcast series 'Lessons from award-winning publisher podcasts'. The panel discussed how you know you have a good idea for a podcast, getting engaging speakers onboard and how to continually think of content. The main advice was to keep your ear to the ground and your eyes on social media to see what people are discussing and engaged with.
The Publisher Podcast Summit highlighted how members of the industry are pivoting to meet the needs of their audiences, continuing to grow their offerings and position in the expanding market, and engaging with their listeners to unleash the true power of podcasts.