14 Mar 2023
Mirabel Technologies Launches New Editorial Module to Streamline Magazine & Newspaper Management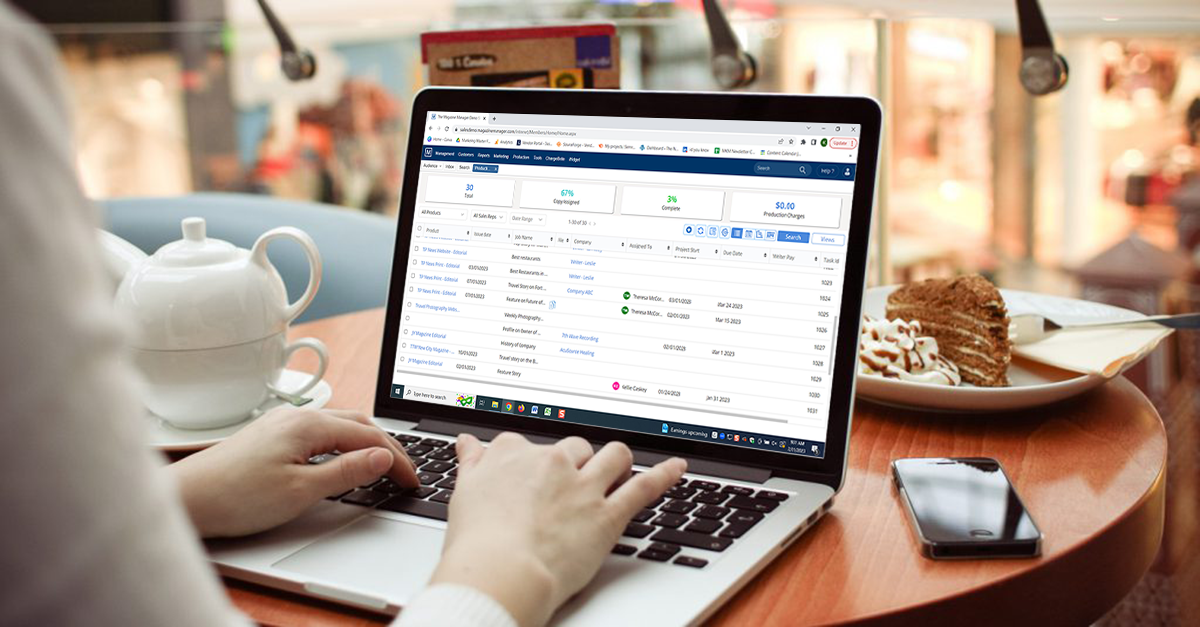 Mirabel Technologies, the leading provider of magazine management software, has just announced a new addition to its all-in-one CRM platform: The new Editorial Module, which promises to transform the way publishers manage all editorial and production processes.
Built into the Production & Project Management Module, the Editorial feature provides a convenient and centralized location for tracking and managing all editorial and production processes. With the new module, users can create custom Editorial products and business units, allowing them to create and manage editorial jobs alongside their other production projects.
"We're excited to launch our new Editorial Module and provide publishers with a more efficient and streamlined way to manage editorial and production processes," said Mark McCormick, President of Mirabel Technologies. "We know that publishers have a lot on their plate, and this new module will help to alleviate some of the pressures of managing the editorial workflow."
With the ability to create custom Editorial Project Stages, users can easily track the progress of editorial jobs, from start to finish, using the new Editorial Timeline to ensure that nothing falls through the cracks. Users can also create custom Editorial Project Fields to allow them to build custom detailed views to track assignments, length, word counts, and more.
The new Editorial Module is part of Mirabel Technologies' ongoing efforts to provide publishers with innovative and reliable tools to help them streamline their operations. The company has a proven track record of developing cutting-edge software solutions for the publishing industry, and this latest release is no exception.
For more information about everything Mirabel Technologies has to offer, please reach out to our sales staff to schedule a demo or visit our website at https://www.mirabeltechnologies.com/.
About Mirabel Technologies
Mirabel Technologies is a leading provider of magazine management software, helping publishers streamline their operations, increase productivity and boost revenue. The company's software solutions are used by publishers of all sizes, from small independent publishers to major media organizations. With a focus on innovation and reliability, Mirabel Technologies is dedicated to helping publishers succeed in today's fast-paced digital landscape.
Founded in 2003 with the introduction of the first all-in-one web-based publishing CRM, Magazine Manager, their suite of SaaS products has grown to include DigitalStudio, The Newspaper Manager, Flip & Share, Mirabel's Marketing Manager, Clean Your Lists and ChargeBrite.
Contact:
Kellie Caskey, Senior Software Sales Account Executive
Mirabel Technologies
Email: kcaskey@mirabeltechnologies.com
Phone: (954) 332-3204