13 Feb 2023
Media Law International's 3rd Annual Global Conference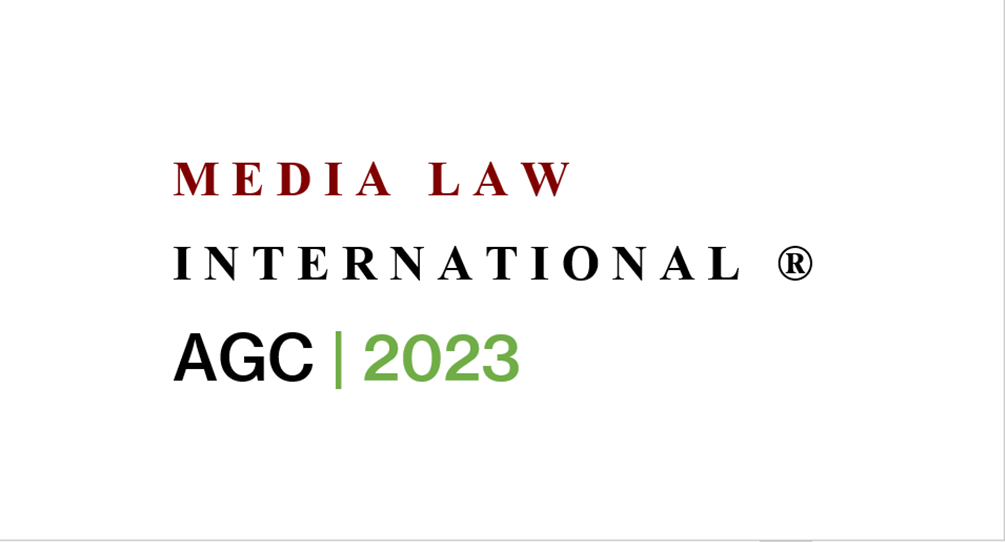 The AGC3 is Media Law International's 3rd Annual Global Conference.
This rapidly growing event brings together legal experts and senior media decision-makers from around the world. The AGC3 will provide the opportunity to listen to thought-leadership sessions, build relationships with your peers, and engage with CEOs, Founders, Investors, and Senior Lawyers with commercial and legal solutions specifically designed to support the media industry.
Our high-profile speakers will discuss the latest developments, trends and challenges in media law. The AGC3 will bring a panel of publishing and broadcasting legal and commercial experts, providing insight into recent case law as well as the implications for freedom of expression in the UK arising from the Online Safety Bill and the National Security Bill. Our four-member panel will also discuss anticipated developments around data protection regulation and SLAPP lawsuits.
Topics this year will range from 'Cutting edge current issues in the UK media law landscape' and ChatGPT, to 'Key trends in Russian advertising legal system' with speakers from across the continents. The hybrid event will allow delegates to attend in person, online and subsequently on-demand up to 30 days after event day.