30 Aug 2022
Lessons from award-winning publisher podcasts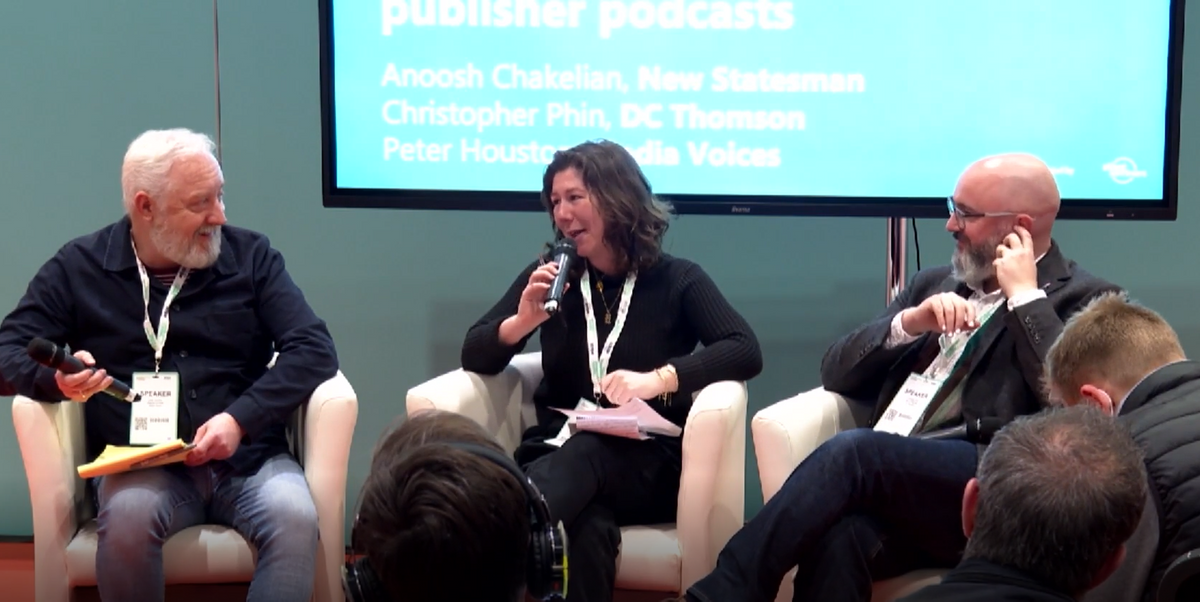 In this fireside chat, Peter Houston, one half of Media Voices and co-founder of the Publishing Podcast awards, spoke to Anoosh Chakelian, Britain Editor – New Statesman, and Christopher Phin, Head of Podcasts – DC Thomson, to discuss the key features of a successful podcast. Here's what they discussed.
Peter: Firstly, tell us about the podcasts in your portfolio
Anoosh: We have 2 types of content for the New Statesman Podcast. The first podcast is a discussion between staff members about what is going on in the world of politics. The second is an interview with an influential figure in politics. World Review, the international team's podcast, follows a similar structure. We also have Westminster reimagined podcast which features political figures, activists, and campaigners to discuss how Westminster can be improved. We are looking to expand our portfolio to include audio long reads.
Christopher: We have 13 podcasts. We have an eclectic portfolio which covers gardening, wellness, education, hyperlocal journalism and more. We don't follow a one-size-fits-all rule for podcasts. There isn't one answer to the question 'what makes a successful podcast?' as each brand would have a different answer depending on their strategic objectives.
P: I agree, what does your podcast bring to New Statesman, Anoosh?
A: Interestingly, for people who engage with our political content, the podcast seems to be what we are known for. I see it as an access point into our journalism. I think this is because they feel a connection to the people they are listening to. So, if someone on the podcast mentions they have written an article about a particular topic, it prompts the listener to go and read it.
C: If I can add to this, we see podcasts as a method to build trust with our audience at DC Thompson. For example, on one of our sports podcasts, the presenter was discussing two football teams in Dundee, and he happened to be a supporter of one of them. Whilst this didn't impact his ability to discuss both teams, it allowed the audience the chance to understand where he was coming from.
A: I think a podcast is great for journalists. They can add more personality and colour which may not feature in a piece they write.
P: Do you think your podcasts bring new audiences to the publication?
C: I think podcasts attract a younger audience, but many are for their traditional audience. I think it's hard to work out to what extent you are attracting a drive-by audience or people who are there every week consuming our content.
A: I think for us, it's the latter. Our podcasts are a way of building our relationship with our audience. We release the content early for our subscribers and then to our wider audience. I would say we are attracting a new audience as well.
C: For us, we saw 2% of our podcast audience convert to our subscriber audience.
P: How do you plan content that retains and pleases your subscribers whilst also attracting a new audience?
C: Honestly, I don't know. I think it's important to talk to your audience.
A: I'd agree with that. We do have to stick to people's expectations of content that is a 'geeky' style focus, but we are conscious that if we talk too technically and assume a higher level of understanding it might put people off.
C: There is a flip to that. In our political podcast, our most popular episode was a very niche story. It spoke to a wider political issue, but you can do hyperlocal news which can still bring in a wider audience.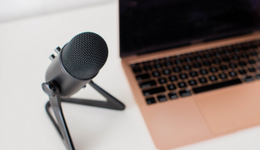 P: I think the key to a good podcast is keeping it conversational, but it's not easy to do especially when you are bringing in different teams and people, how do you make that work?
A: I think it is a challenge, but I think it's important to have good relationships between people, for example, if they already talk about the topics discussed casually. I think it's good to keep it casual and keep it as if you are talking off air – don't put too much pressure on it.
C: I spend a lot of time reassuring team members that what they say is valuable. There are tips you can do before you start recording to help people relax, like answering a question each week. For example, on our well-being podcast, we start by saying 'I'm into health and wellbeing but…' and then we confess something. We want people to be comfortable.
P: Secrets of success is one thing, measuring success is another. So how do you measure success?
C: One of the key things for me is how much fun we have whilst doing it. I like it when people can add 'podcaster' to their profile - upskilling can be such a joy!
A: I think for us it is reputation and knowing we are providing the insider analysis we can deliver for our subscribers.
C: One of our most successful podcasts has very few average listeners but they are engaged. It is a very niche podcast. I think on average for CPM, for every thousand downloads you get maybe four or five pounds.
P: Editing also seems important when helping guests feel comfortable.
C: Yes, I think it's reassuring that we can say we can edit out any awkwardness. People often feel better when they hear it back.
P: With the news cycle going as fast as it is, and your podcasts being weekly, does your podcast allow you to be reactive?
A: The podcast allows us to react quickly, we do some 'emergency' podcasts when the writing process may take longer than normal.
P: Thank you both for answering my questions!
'Lessons from award-winning publisher podcasts' is available to watch on-demand.