17 Mar 2023
Building resilient revenues and preparing for the AI revolution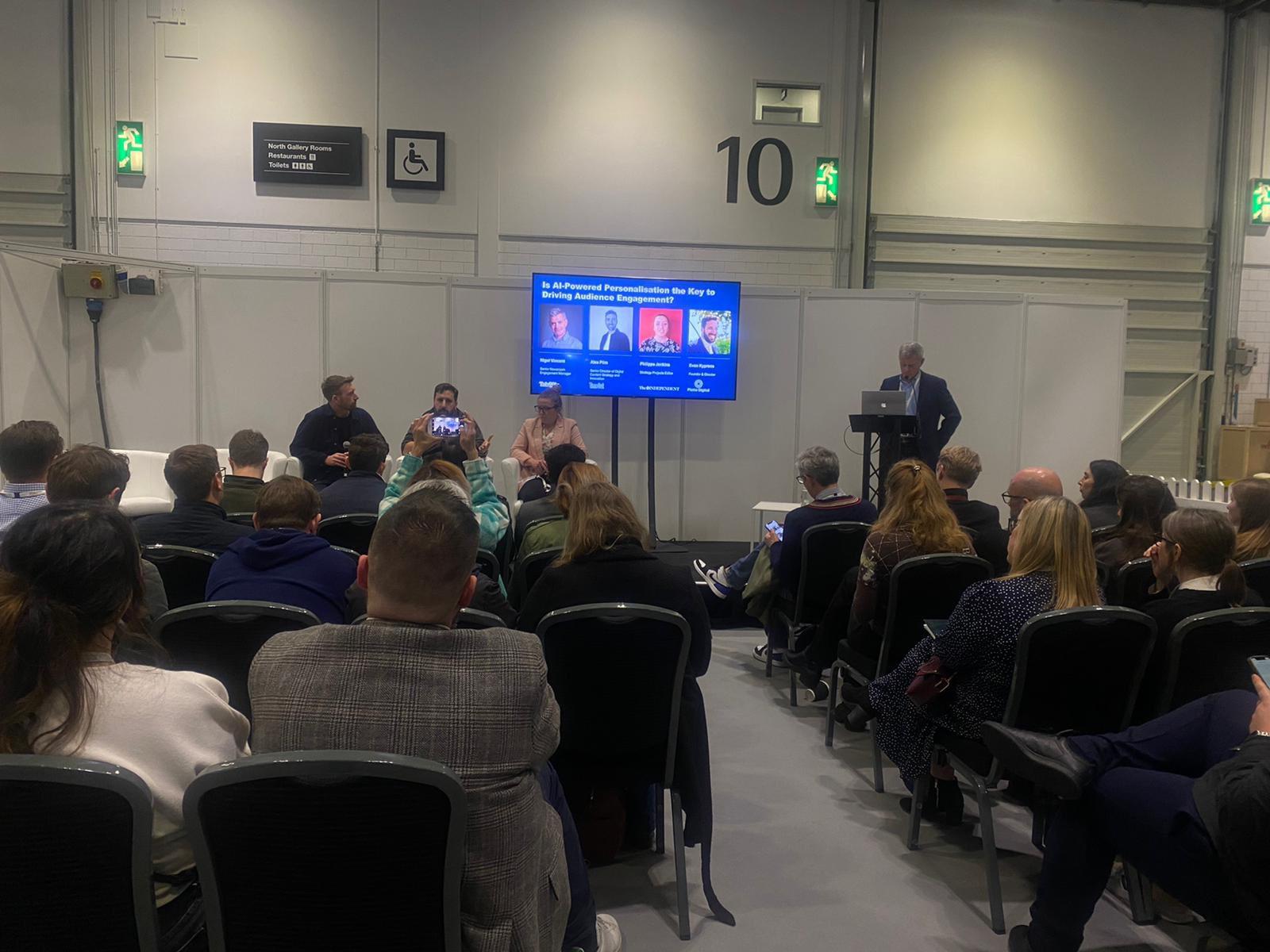 The past few years have forced publishers to navigate dramatic changes, and the rapid proliferation of AI tools promises many more are on the way. At a time when guidance has never been more valuable, let's take a look at what some of the experts who headlined 'The Publishing Show 2023' had to say about building resilient revenues and the many potential uses of AI-powered tools.
How are publishers coping in the age of the permacrisis?
Permacrisis — an extended period of instability and insecurity — was the Collins word of the year of for 2022. Jim Bilton, Managing Director of Wessenden Marketing, feels the word captures the current sense of what is going on both for individuals and for businesses, and the publishing industry is no exception.
"We're living in crazy times," said Bilton, "where there are positive hotspots of growth but also deadly whirlpools." In his presentation, he revealed the characteristics of the former and how to avoid the latter, using findings from the latest 'mediafutures' report analysing the operating data of 97 media companies across Europe and the USA.
The good news is all key metrics moved in the right direction in 2022, with a trend towards leaner businesses that are prioritising specialisation over attempting to do everything. Resilience strategies have shifted away from predict and plan towards building organisations that can handle unpredictability, an approach that favours the agile, less organisationally complex SMEs who proved to be 2022's biggest growth drivers.
Though trends are positive, performance varied dramatically by industry, customer group, and revenue streams. Bilton presented a scatter graph that showed wild variation in business models spread across digital versus physical distribution, and advertising versus user revenues. In this "clawback" phase following the turbulence of the pandemic, progress is fragmented.
Given the ongoing decline of print publications and unreliability of ad revenues, the high digital and user revenues combination is the safest space to be operating in, while publications with high physical distribution and high ad-reliance risk falling into a "whirlpool" of danger. With 58% of publications dependent on advertising and only 38% digital-focused, this represents a significant portion of the industry.
"We're a lot less digital than we think we are," warned Bilton.
Regardless of business model, investment in the back end is just as important as the front. Companies that deploy technologies to streamline internal operations are unlocking significant productivity gains. Being able to do more with less is a key advantage at a time when recruitment and retaining staff has never been so important, but also so challenging.
AI's potential in publishing, from personalisation to moderation
ChatGPT's recent explosion into the headlines guaranteed AI was going have a strong presence at The Publishing Show, and sure enough both the agenda and the show floor were packed with discussions and demonstrations of how it can be applied to the industry.
Philippa Jenkins, Strategy Projects Editor at The Independent, highlighted the benefits of AI-powered personalisation. While it's important to retain editorial oversight, AI can highlight content on a per-group or per-user basis while removing human subjectivity from the process. This can help to showcase content that gets high engagement but low views — often the long-form, in-depth articles that are professionally satisfying for journalists — by ensuring that it is placed in front of readers most likely to be interested.
As for other uses of AI in media, Jenkins is taking a wait and see approach, as she sees many potential dangers if it's not treated correctly. Human oversight and authenticity will be key to maintaining a publication's quality and ethical standards — as well as standing out in the potential flood of AI-generated content — making AI tools most suitable for backend tasks such as content planning and formulating ideas.
Alex Plim, Senior Director of Digital Content Strategy and Innovation at TimeOut, is "overwhelmingly excited" for the potential of AI. He advises publications not to use generative AI to churn out tons of content, but as a crutch for editors to do their jobs better, particularly for brands like TimeOut that have a library of evergreen content that needs to be regularly updated.
"Ours is a field that is constantly changing, we're used to teams and budgets shrinking, and I see AI as a potential way out of that," said Plim. "At TimeOut, we've built such a huge footprint of content for us to stay on top of, but that's a struggle; we don't want inaccurate, out of date stuff associated with the brand. I see AI as a way to make editors more efficient and focus on what they do well."
For Evan Kypreos, Founder & Director of Platia Digital, AI presents an opportunity to bring user-generated content and community back to the fore of digital publishing. Forums and comment sections can drive engagement and provide a valuable resource for site visitors, but toxicity, spam, and brand safety concerns have rendered them too difficult to manage for many publications.
"If AI can weed that out then we can incorporate user-generated content again," said Kypreos. "It can do the jobs everyone else hates."