08 Sep 2022
How Bauer Media moved away from first-party data to launch an audience-led solution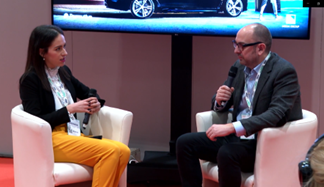 Conscious that the era of third-party data was coming to an end, Bauer Media embarked on a project to shift to an audience-led, first-party solution. Bauer Media is home to a large portfolio covering magazines, radio, TV, and mobile app products with an audience of 25 million. In his session at The Publishing Show 2022, Nat Francis, Digital Revenue Operations Director at Bauer Media, presents how they undertook this project.
Bauer Illuminate, their new first-party audience targeting product, was developed to provide five benefits and key features: accurate, scaled, real-time, compliant, and future-proof. The aim was for this new product to be implemented across the strongest markets Bauer operates in, these were represented as the following cohorts: fashionistas, parenting, entertainment enthusiast and auto intender.
In 2021, the team hit their revenue targets for the project but they did not sell any auto campaigns for their auto intenders cohort. The automotive industry was experiencing a challenging period with the microchip shortage, Suez Canal block and the impacts of the COVID pandemic. Bauer's inventory was previously sold based on keywords and used for contextual targeting. Whereas, Bauer Illuminate moved away from this to focus to audience-based advertising. They wanted to be able to offer a wider audience and service for all stages of the funnel. Testing of this new method was very positive, and they experienced an increase in click-through rates (CTRs).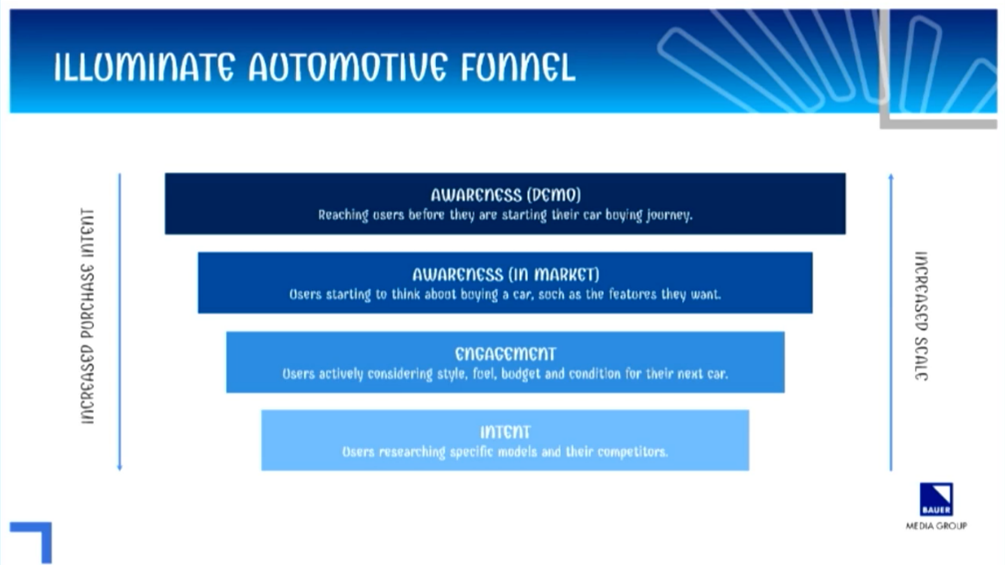 What were the key learnings from this journey?
Nat shared three elements that were instrumental to the success of the project:
People - There was only a small, dedicated team working on the project, including an analyst and a salesperson, they ensured the team had the right combination of skills to work on the product.
Plan - They wanted to complete the project in three months so they made sure they had a clear plan of actions and priorities.
Audience Platform - Nat shared the importance of using the right tech and choosing the right partners to help fulfil the project.
Nat was then joined by Morika Georgieva, Manager, Customer Success EMEA at Permutive, as she asked him more about their journey.
M: Why was this the right time to complete the project?
N: We knew the automotive industry was struggling and that budgets for advertising in this area were low. We wanted to do something slightly disruptive to see what we could change.
M: What does success look like for Bauer?
N: Naturally, we have large revenue targets to hit, but for us it's about having those big names in the automotive industry advertising with Bauer and seeing the value in this audience-focused way of advertising.
M: How did you identify the stakeholders that needed to be involved and how did you convince them the project was a good idea?
N: This was one of the most challenging parts of the project. We started from the top and we got the CEO on board, he even joined us in presenting the project at certain points.
M: What's next?
N: We are going to track what we are doing and use these results to identify where we can be stronger to really help us evolve the product.
'AdTech and Revenue - In conversation with Bauer & Permutive Data, Technology and Automotive' is available to watch on-demand.