03 Aug 2022
How have audiences evolved?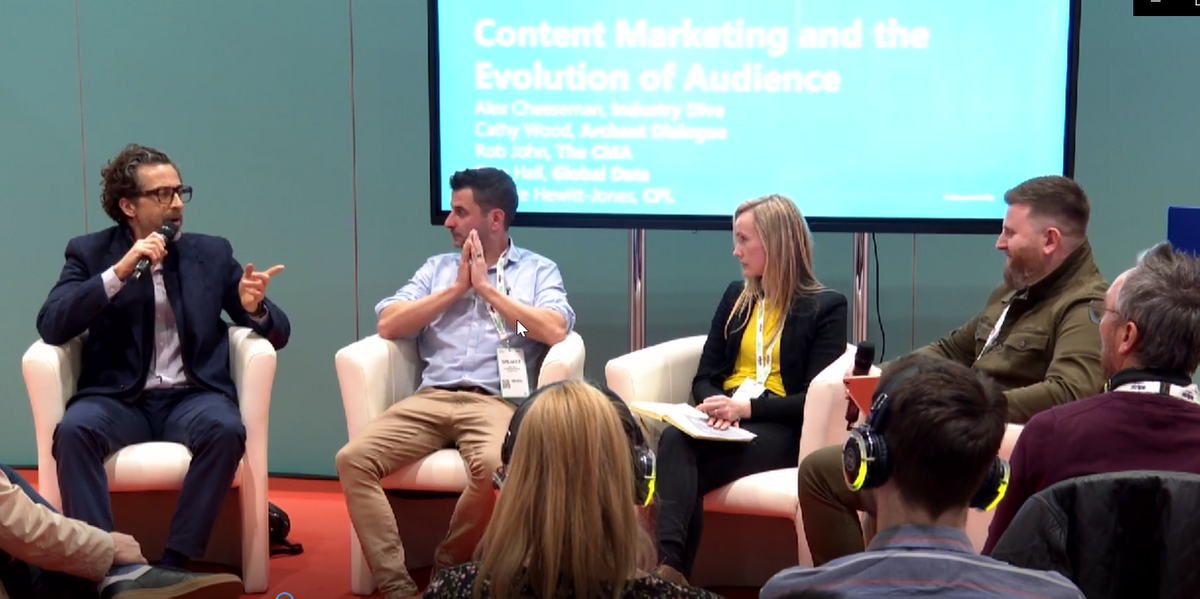 There is no doubt that audience behaviour has changed. With the growth of multi-media channels, people have more choices than ever on how they consume content. What does that mean for publishers and how do they engage their audiences?
Hosted by Rob John, Managing Director, Content Marketing Association, this panel discussion at The Publishing Show 2022 aimed to discuss how audiences have changed over time and asked members of the industry how they are responding. Here is a summary of the key questions discussed.
What does the evolution of the audience mean to you?
Rob kicked off the session by sharing how the CMA transformed from being the Association of Publishing Agencies. The audience has significantly changed over the decade since the name change. The association now includes anyone creating content across different locations and sectors. For example, influencer marketing agencies, podcast agencies and SEO agencies.
Cathy Wood, Head of Content at Archant Dialogue, shared how their audience had grown to be much broader as they now produce more content. Despite this growth, they remain consistent with using a human approach where they ask the audience what they want to see; this two-way communication helps them know their brand and audience.
Meanwhile, Sam Hall, Chief Digital Officer at Global Data, outlines how publishers can now better target niche audiences by analysing data and understanding context.
Audience changes mean the "right format, for the right person in the right place" said Alex Cheeseman, Chief Strategist at Industry Dive. He emphasised the need to provide depth and content in multiple formats whilst focusing on user experience. There is also more emphasis on understanding what matters to the audience and providing them with a unique perspective that you couldn't find anywhere else.
How has the role of the editor changed?
The consensus was that the role of the editor, and their main challenge, is to balance what the brand wants to portray and what the audience wants to know. Content needs to resonate with people, but it also needs to support business goals.
Do you feel there has been a change in the way brands create content for what they feel people need or what the audience needs?
Sam explained that publishers have much more data to support decisions meaning they can concentrate on producing quality content. This seems particularly important for brands with niche audiences.
Will we see more niche publications?
The panel agreed the answer is yes. Whilst there is likely to be a maximum number of people in the audience, data allows you to better understand them. Engagement is key, including different content forms, to focus on producing content that readers are interested in.
How can you monetise print?
Whilst many have switched their attention to digital formats, members of the panel emphasised that print is still important to their audiences. However, with rising production costs, it is increasingly hard to strike the balance on how many ads to include to cover costs. One way to overcome this whilst targeting the existing audience is to sell content not ads. This includes sponsored content, partnered content and product placement. The key is to work with brands that match your content and goals.
'Content marketing and the evolution of audience' is available to watch on-demand. Watch now