Zuora
Stand: B8PS
Financial Services/Payroll
Paywalls/Subscription/ Billing Technology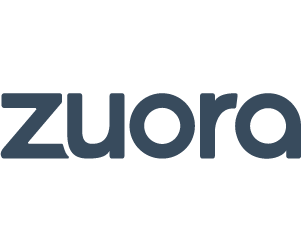 Zuora provides the leading cloud-based subscription management platform that functions as a system of record for subscription businesses across all industries.
Powering the Subscription Economy®, the Zuora platform was architected specifically for dynamic, recurring subscription business models and acts as an intelligent subscription management hub that automates and orchestrates the entire subscription order-to-revenue process across billing, collections and revenue recognition.
Zuora serves more than 1,000 companies around the world, including Box, Ford, Penske Media Corporation, Schneider Electric, Siemens, Xplornet and Zoom. Headquartered in Silicon Valley, Zuora also operates offices around the world in the U.S., EMEA and APAC.