Boostr
Stand: Sponsorship
AdTech/SEO/ PPC/Affiliate Marketing
Data/CRM/SAAS/Lead generation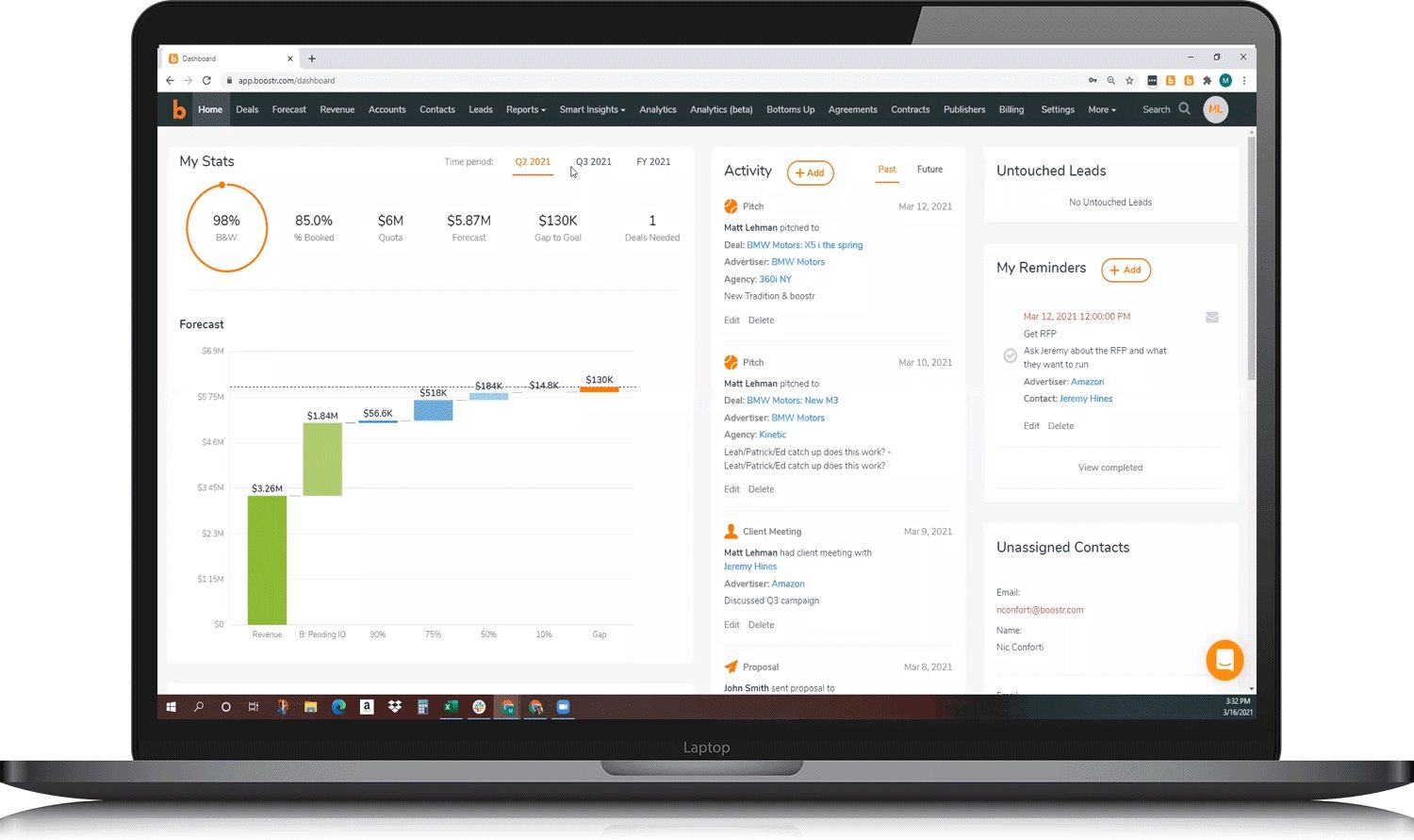 Boostr is today's fastest growing CRM and Order Management solution for Publishers. The platform is specifically designed to manage advertising revenue and to help media businesses getting total control over their omnichannel ad-sales and inventory monetisation.
Boostr's media-specific CRM and OMS platform is the ultimate solution for Publishers in today's modern media industry. In one seamless system, it helps Sales to optimise forecasts and drive omnichannel revenue, relieves AdOps of tedious manual and error-prone tasks by automating ad trafficking, and provides Management with intelligent and prescriptive reporting & analytics to increase revenue performance.
Address
The Media Business Centre
18 Soho Square
London W1D 3QL
United Kingdom
Imagine a world where bottlenecks are broken, margins are managed, manual tasks are removed, and keeping customers satisfied become endless possibilities—and it can all start today.