Arena
Stand: B34PS
AdTech/SEO/ PPC/Affiliate Marketing
Data/CRM/SAAS/Lead generation
Marketing Automation Software / AI, Analytics and Optimisation / Omnichannel marketing
Social technology
Virtual event/Webinar/Podcast solutions / Ebook solutions / Apps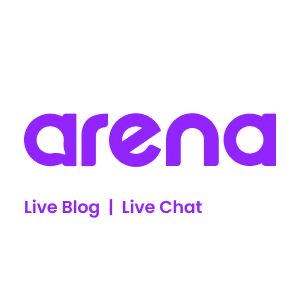 Arena is a real-time live audience platform that enables Publishers and Broadcasters to engage audiences through breaking news, sports, and debate. Our Live Blog and Live Chat platforms are backed with a clever CDP solution and an intuitive dashboard.

Over 20,000 organisations from 120 countries rely on Arena technology to draw new audiences from social media back to their own websites, with better control of the narrative through live engagement and moderated discussions.

Native Ad integration with Google AdSense, DoubleClick and AppNexus, with exclusive CTA conversion features help Arena's clients build greater audiences, increased dwell time and new revenues.
Address
London | San Francisco | Sao Paulo
United Kingdom
Live Blogging for real-time events and newsroom coverage: Empower your editors to cover any breaking news or live events with Arena Live Blog. It works on all types of websites with no requirement for ...

Add Group Live Chat to your website and let your users interact in real-time, engage in relevant conversations, and spend more time on your website.