Book Publishing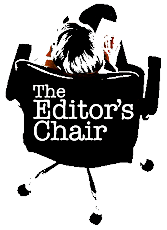 Publishing Your Book
It can be a huge weight off your mind knowing you have people behind you who know the industry inside out. At the Editor's Chair, we help with everything from typesetting and cover design to marketing your book alongside your business.
We'll help you find the right printer for your book – from traditional print houses for large runs to PODs such as Ingram Sparks, Create Space, Blurb, and many others, for short runs.
Publishing an ebook (for example, for Kindle or Nook) or audiobook is easy with us too. We also help you get your book into online and traditional book shops, and on to library systems. Technology changes all the time so talk to us and we can advise on other publishing options not listed here.
Our experience of working exclusively with business owners means we don't stop there. Not only can we handle the entire book production and print process, and integrate it to fit alongside your larger business objectives, but we can also help you create leverage out of your book by turning it into a course, workshop, or other products you can sell separately.