11 Nov 2021
Financial Services Publisher portfolio Verlag implements knk365 for Media Sales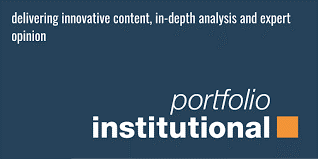 Established independent publisher, portfolio Verlag, has been at the heart of the UK and German financial services industry for over 20 years. Conscious of the increasing complexity of the market and the need to keep ahead of the competition, portfolio Verlag realised that having a state-of-the-art CRM platform would be essential to their ongoing success. After an initial fact-finding mission they appointed knk Software UK to implement knk365 for Media Sales and Phase 1 of this project has now been successfully completed. knk365 for Media Sales is knk's bespoke application focused on advertising sales which utilises the cloud-based Microsoft Dynamics 365 CRM platform.
The introduction of knk365 for Media Sales provides portfolio Verlag with a sophisticated sales CRM and pipeline tool which is not only customizable to provide the functionality required today but also delivers a future-proofed and continuously updated platform which can be configured to accommodate change as the business continues to grow and expand its offerings.
Managing Director Stephen Boyce says: 'Our aim was to implement a software service that would manage our sales pipeline, standardise our workflows, integrate with our Marketing and Office 365 systems, promote collaboration across the business, and provide improved management reporting and competitive analysis. knk365 for Media Sales enables us to achieve these objectives'.
Continuity of business practices throughout the project was a central objective. Stephen goes on to say: 'We were extremely impressed by knk's flexible remote working through the covid pandemic, enabling timely and on-budget delivery of the software, and successful implementation of the first phase of our project. We look forward to continue to work with knk to future-proof our business, allowing us to concentrate on our core business of providing insightful content and networking for professional investors.'
John Lawson, knk UK MD, says: 'The key to the success of this project was the close collaboration between the portfolio Verlag project team and knk team and I am looking forward to working with portfolio Verlag on future phases in the months and years to come.'